Description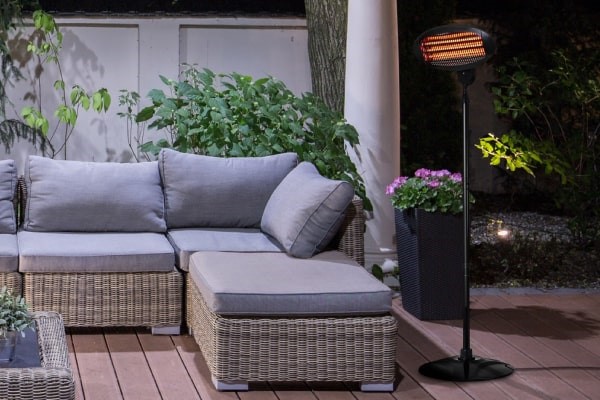 Why buy me?
Keeps you warm in the garden all year round
Removable floor stand makes this heater wall-mountable
The quartz heating tube provides consistent warmth
Stylish industrial look to complement your modern garden
Heats up to 10-15m² – perfect for your patio or terrace
Three heat settings put you in complete control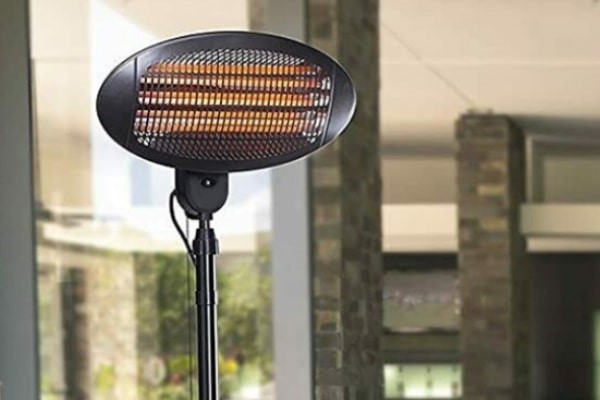 The details
Turn up the heat when the temperature drops in your garden. This intuitive patio heater is simple to use and easy to adapt to your space. Set up to be floor standing or remove the pole and mount to the wall to ensure you and your guests stay toasty. Featuring a quartz heating tube, you'll be provided with consistent warmth. Controlling this patio heater couldn't be easier. Choose from the three heat levels with the simple pull switch.
Outdoor use/waterproof information
This patio heater has an IP rating of IPX4 (splash proof). This level of protection means the heater will be able to withstand the splashing of water for 5 minutes or more against the enclosure from any angle. We recommend moving this patio heater indoors when not in use or when it is raining.
Essential info
Dimensions: H 177-210 x W 49.5 x D 23cm (including stand)
Weight: 8.0kg
Heating element: Quartz heating tube
Design: Floor-standing or wall-mounted
Heat settings: 650W/1300W/2000W
Heating area: 10-15m²
Colour: Black
Power method: British standard plug
Why choose an electric heater?
Safe to use
Wall-mounted or connected to a weighted stand, all of our electric patio heaters are designed with safety in mind. Fall protection is an excellent feature in those heaters with stands, they immediately power off in the event of being knocked over. All our heaters also have a protective net over the heating bulb, keeping everyone safe by preventing any touching.
Simple operation
Operated by a single switch to power on and off and adjust the temperature level, they're easy to use. Some even have a remote control, so there's no need to get too close. Check the product description for individual safety and ease of use features before choosing yours.
Safe to keep outdoors
All of our electric garden heaters feature a weatherproof rating which protects them against showers, splashes, and dust. This means they're safe to keep outdoors through the summer, but we recommend they're brought indoors or securely covered when the weather takes a turn for the worst.