Description

What stands out?
Keeps you toasty in the garden all year round
Wall-mounted design saves you space
Infra-red quartz heating ensures constant warmth
Heats up to 20m² – perfect for your patio or terrace
Three heat settings put you in complete control
IPX4 weatherproofing allows safe use outdoors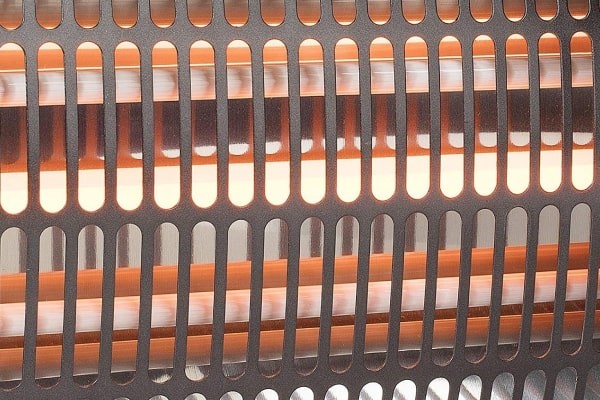 The details
Enjoy the pleasure of sitting outside in your garden even during the coldest months with the Tristar KA-5286 patio heater. This oval-shaped heater gives off a pleasant warmth and can be easily mounted on any wall. it is perfect for your patio or terrace.
The Tristar patio heater has three heat settings of 650W, 1300W, and 2000W.
In this way, you can select the appropriate amount of heat and use the patio heater from early autumn to late winter.
Thanks to the IPX4 rating, the Tristar patio heater is protected against splashing water so you have plenty of time to turn it off when it starts raining. It is recommended that you never use the heater while it is raining and always mount it under a roof or canopy
Suitable for wall mounting. The power cable is 1.9 meters long.
Why choose an electric heater?
Safe to use
Wall-mounted or connected to a weighted stand, all of our electric patio heaters are designed with safety in mind. Fall protection is an excellent feature in those heaters with stands, they immediately power off in the event of being knocked over. All our heaters also have a protective net over the heating bulb, keeping everyone safe by preventing any touching.
Simple operation
Operated by a single switch to power on and off and adjust the temperature level, they're easy to use. Some even have a remote control, so there's no need to get too close. Check the product description for individual safety and ease of use features before choosing yours.
Safe to keep outdoors
All of our electric garden heaters feature a weatherproof rating which protects them against showers, splashes, and dust. This means they're safe to keep outdoors through the summer, but we recommend they're brought indoors or securely covered when the weather takes a turn for the worst.